Cut Down Cardboard for Recycling
Cut Down Cardboard for Recycling
While most of the 30 million tons of cardboard comes from businesses, the rest comes from our homes but can easily recycled as part of County Waste and Recycling's curbside recycling program.
It's about what you'd expect: more cardboard, paper products, newspapers and much, much more. Today, the Environmental Protection Agency estimates there is about 30 million tons of corrugated cardboard generated each year.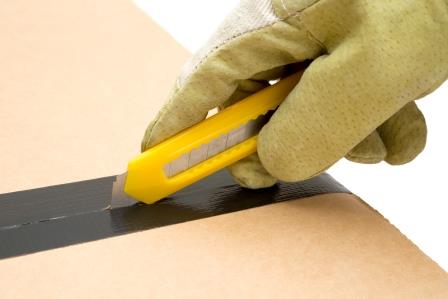 For corrugated cardboard collection, we ask our customers to break down their corrugated cardboard and cut it into 2 foot pieces – carefully! Please use a sharp utility knife and wear gloves and always push the blade away from your body.
Cutting down the cardboard makes transporting the material much easier and more efficient and, once in the facility, the smaller pieces are less likely to clog machinery.
Recycling cardboard is an effective way to ease burdens on landfills and the environment. And it's easy! Because cardboard has already been processed, recycling it into new products saves resources like virgin trees and water.
Here are some handy recycling tips from the EPA:
Have a system in place to collect recyclable cardboard before it becomes trash
Break boxes down flat to conserve space in recycling containers
Be sure to remove all strapping, polystyrene, plastic, and other contaminants before recycling and if you generate large quantities consider baling your cardboard
Secure a clean, dry place to collect cardboard because wet cardboard is often rejected at a recycling facility
At County Waste and Recycling, commercial and residential customers have many container sizes to choose from for their single stream recycling. Commercial customers may also find a roll-off more convenient for their waste needs.
---
Last Modified: