County Waste Orange County Recycling
County Waste Mongtomery NY offers Orange County recycling, southern Ulster County recycling, and southern Sullivan County recycling collection services.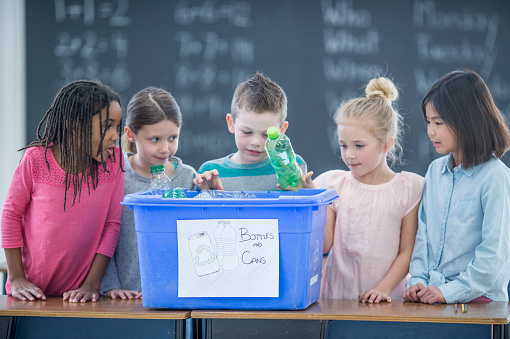 County Waste NY provides residential and business recycling collection services in our Service Area and operates the Region's only Materials Recovery Facility, Sierra Processing, in Albany.
Orange County Recycling
Southern Ulster County Recycling
Southern Sullivan County Recycling
All of us benefit when we collect and process recyclable materials for manufacturers to reuse because it saves energy and resources, as well as diverts materials from area landfills.
Residential Recycling Service
New County Waste & Recycling residential customers receive a 35, 65 or 95-gallon recycling cart with a green lid. The cart provides a safe and secure place to place acceptable recycling materials between pickup dates and the large wheels make it easy to roll carts to and from the end of the driveway.
| | |
| --- | --- |
| Collection Frequency | Weekly |
| Residential Schedule | Schedule |
| CART SIZES - GREEN LID | 35, 65 or 95 Gallon Carts |
| Service Area | Service Area Map |
---
Residential Recycling Carts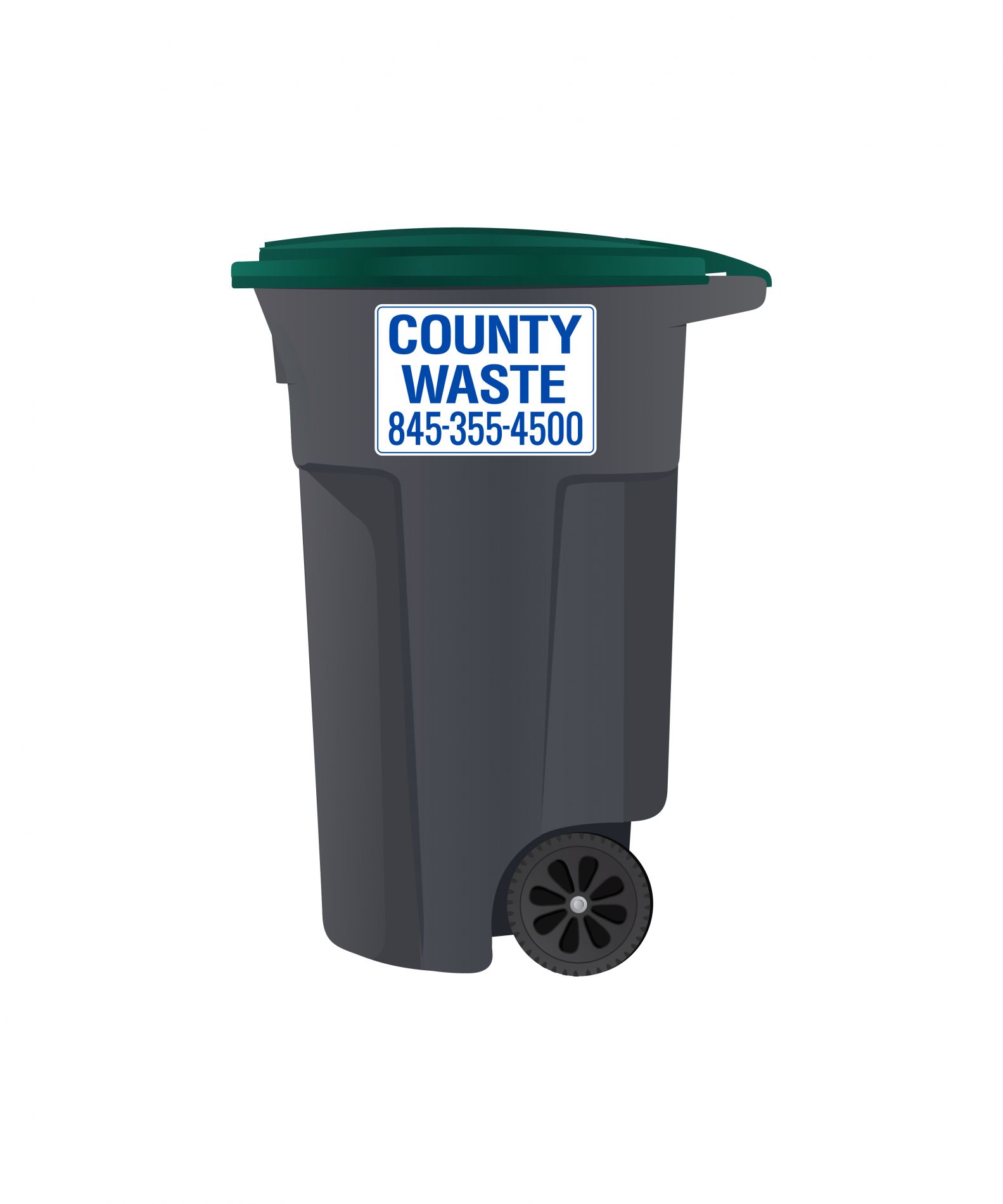 35 Gallon Recycling Cart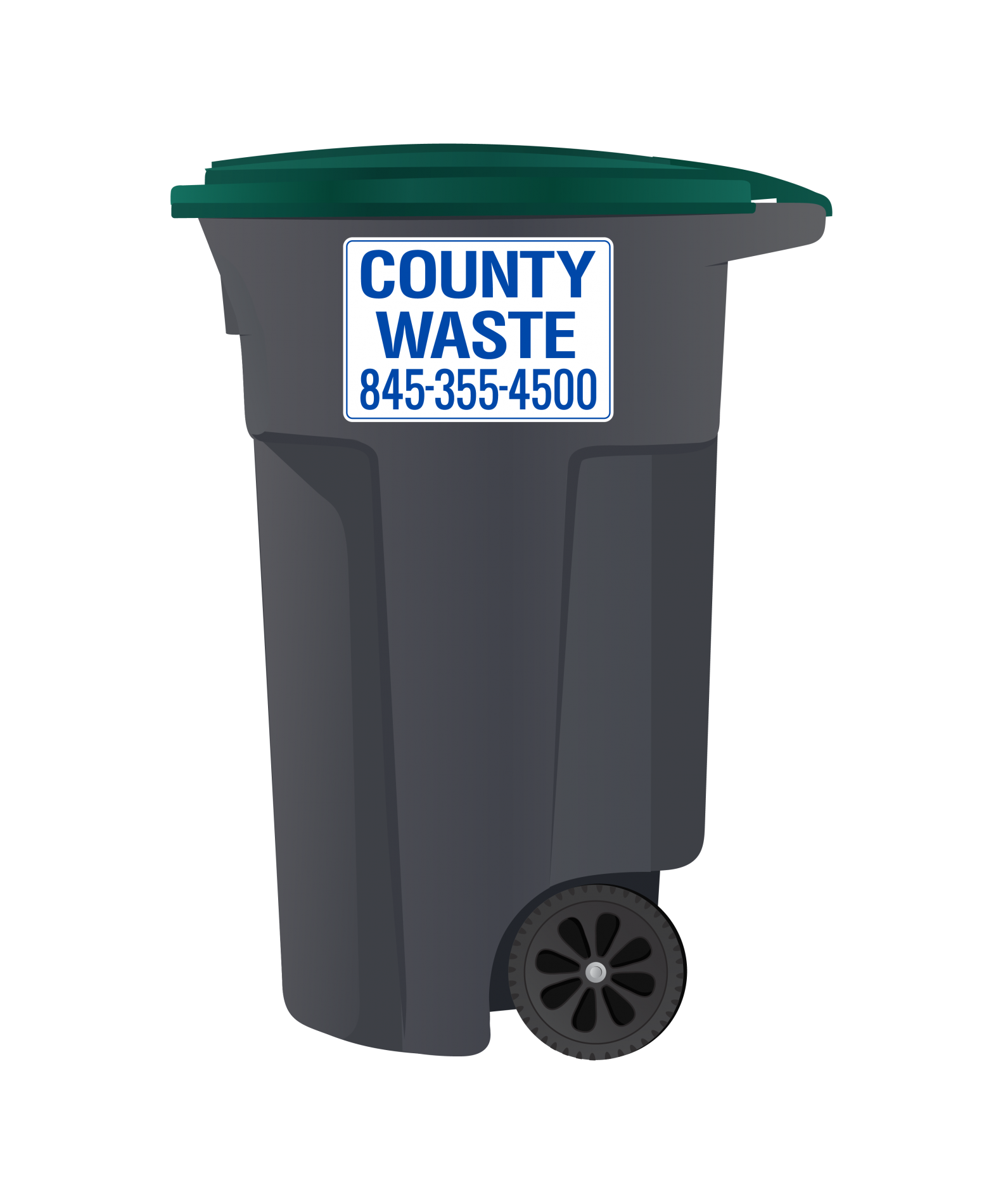 65 Gallon Recycling Cart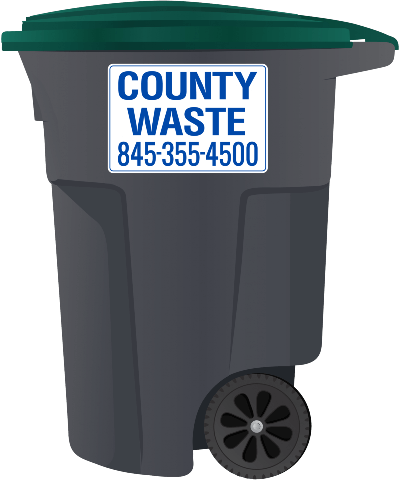 95 Gallon Recycling Cart

Safe Collection
County Waste and Recycling strives to assure the complete safety of our customers, our employees and the public in all our operations.
5 Steps to Safe & Efficient Collection
Place only acceptable recycling materials in the cart and do not overfill.
Do not bag recycling materials AND close the lid to prevent littering.
Place the carts at the end of your driveway the night before your collection day.
Space carts for safe and efficient collection. (see diagram)
After cart is emptied, remove from driveway.
When you and your neighbors place carts a safe distance from other carts and objects, it allows the auto side load trucks to safely and promptly empty the carts.
Why Cart Spacing Matters
The 18' height spacing is needed to reduce overhead hazards like powerlines and trees.
The 3' cart spacing is needed to accommodate the auto load system.
The 5' distance is needed to safely empty the cart near trees, cars, mailboxes, etc.
Everyone Benefits
When each household consistently follows the 5 Steps to Safe & Efficient Collection everyone benefits with safe, timely service and cleaner neighborhoods.
Materials
A convenient way to learn if an item is acceptable in your single stream recycling cart is to check our Waste Wizard or County Waste App, both on the Schedule page.
In a Single Stream Recycling (SSR), also known as a commingled system, the items are not placed in plastic bags. In fact, plastic bags are very dangerous because they clog equipment.
Acceptable Materials
The major types of recyclable materials accepted are:
Unacceptable Recycling Materials List
Acceptable Recycling Materials – Glass
Please rinse out bottles and jars. Place broken glass containers in the trash.
Beverage bottles (no lids) clear, brown, green glass
Food jars (no lids)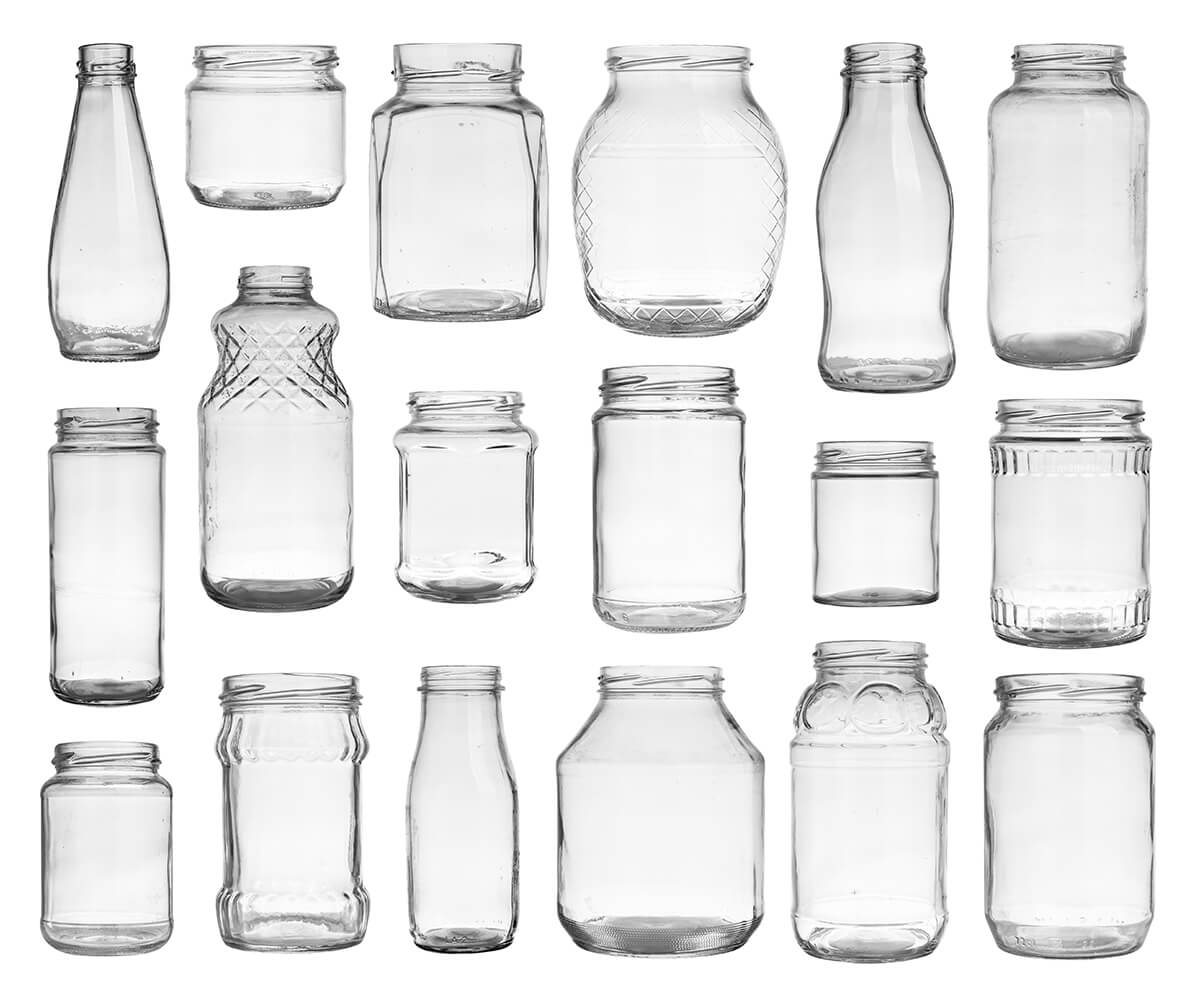 ---
Acceptable Recycling Materials – Metal
Please empty aerosol cans, and rinse out metal food and beverage cans.
Aerosol cans, 100% empty, no lid
Aluminum beverage cans
Steel or tin beverage and food cans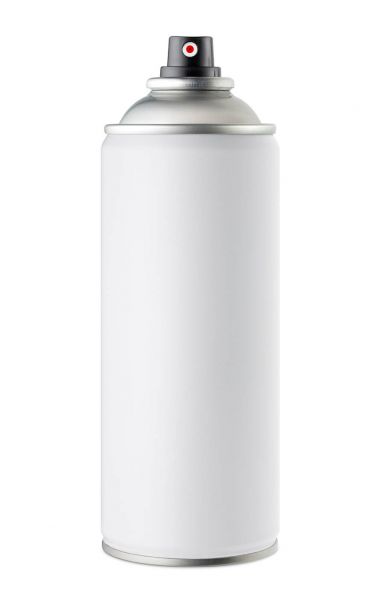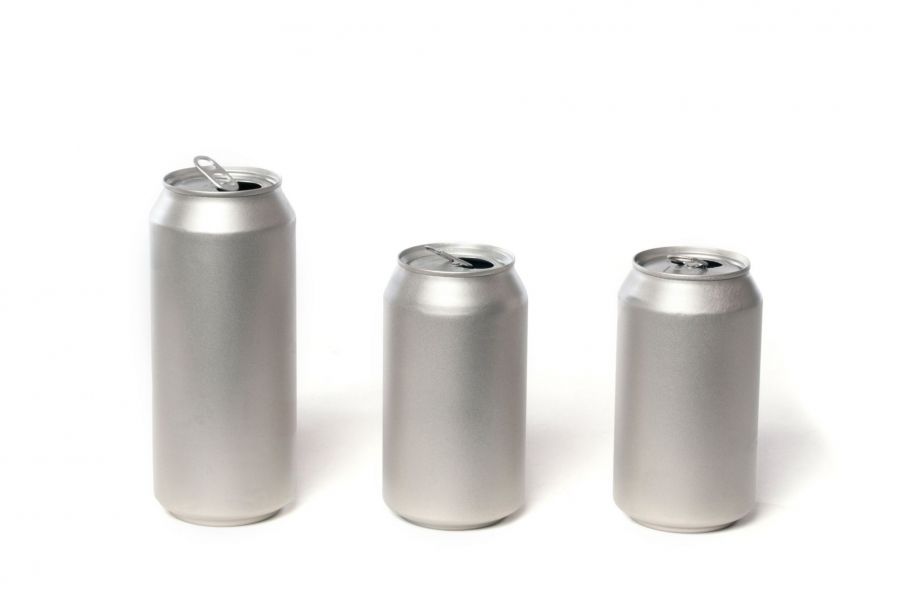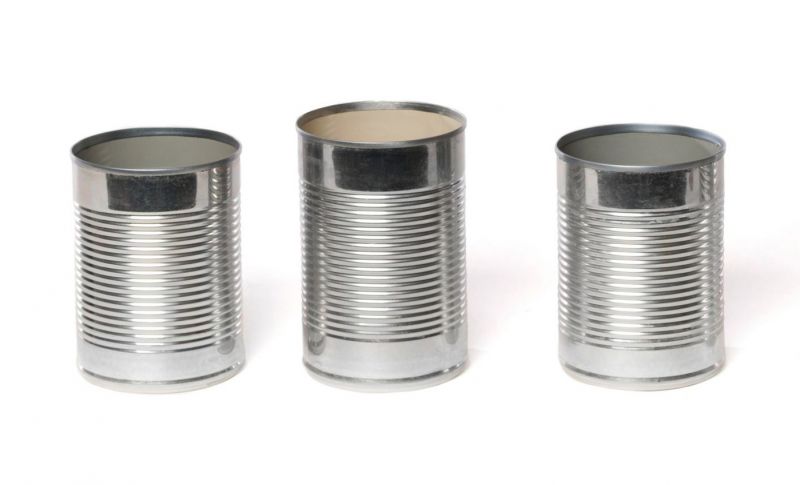 ---
Acceptable Recycling Materials – Paper
Only place dry, unsoiled paper products in the recycling container.
No plastic bags
Paper may be placed in paper bags
Flatten all corrugated cardboard and paperboard boxes
Remove any non-paper packing material
Acceptable Paper Materials
Cardboard, flattened and cut to fit in cart
Egg cartons, paper
Junk mail
Kraft brown paper bags
Magazines, catalogs
Newspaper and inserts but no bags
Paperback books
Office and school paper
Paperboard/Chipboard

Beverage boxes
Cereal boxes
Pasta boxes
Clothing boxes
Tissue boxes

Telephone Directories, soft cover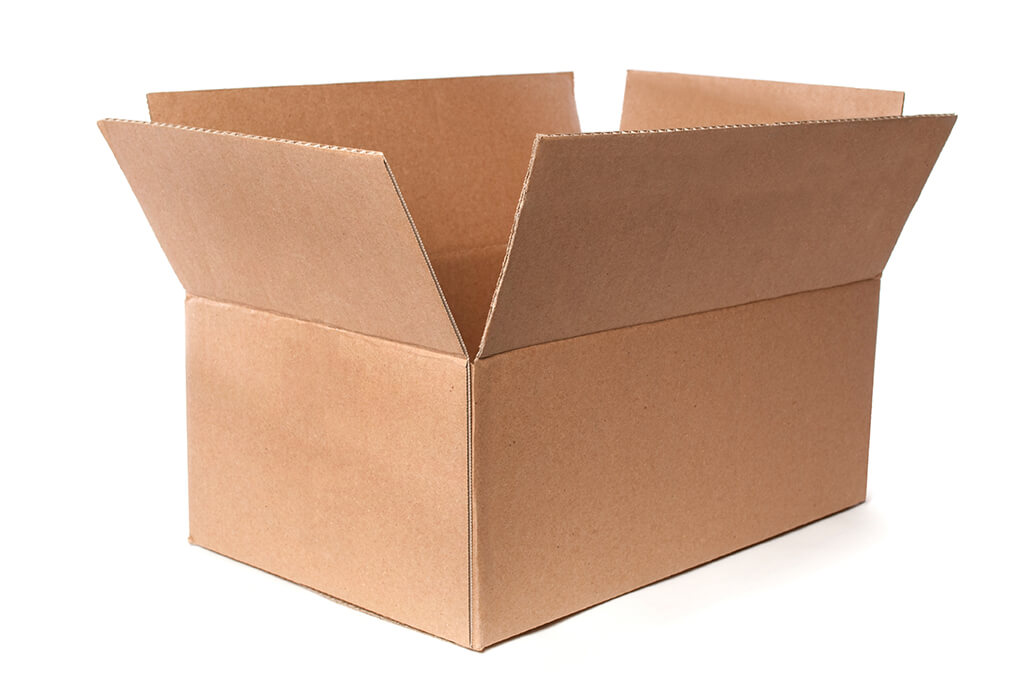 Please flatten boxes

Kraft paper bags and cardboard are recyclable when not soiled.
---
Acceptable Recycling Materials – Plastic
Please empty and rinse out plastic bottles, jugs and tubs.
Screwed on caps are allowed but discard loose lids in the trash. Small, loose items like caps are a hazard at the recycling facility.
Plastic bottles
Prescription pill bottles
Plastic jugs
Plastic tubs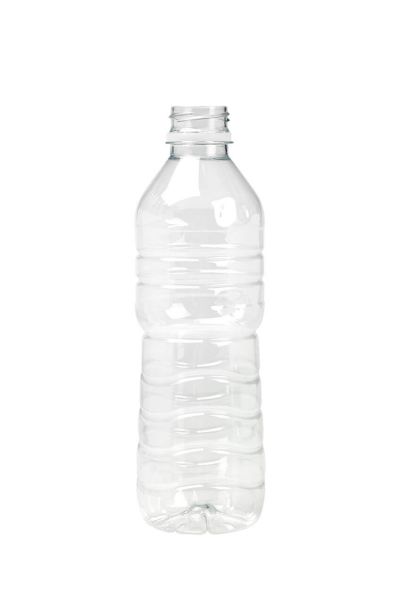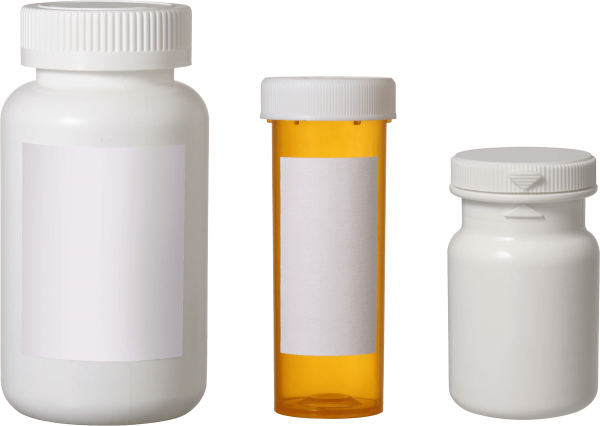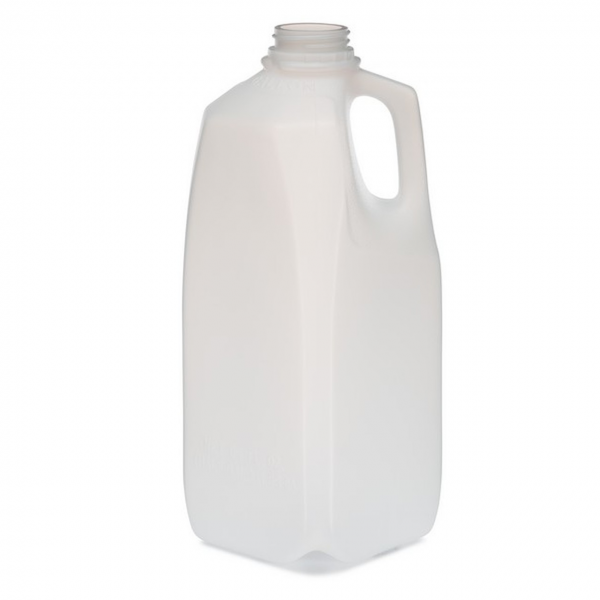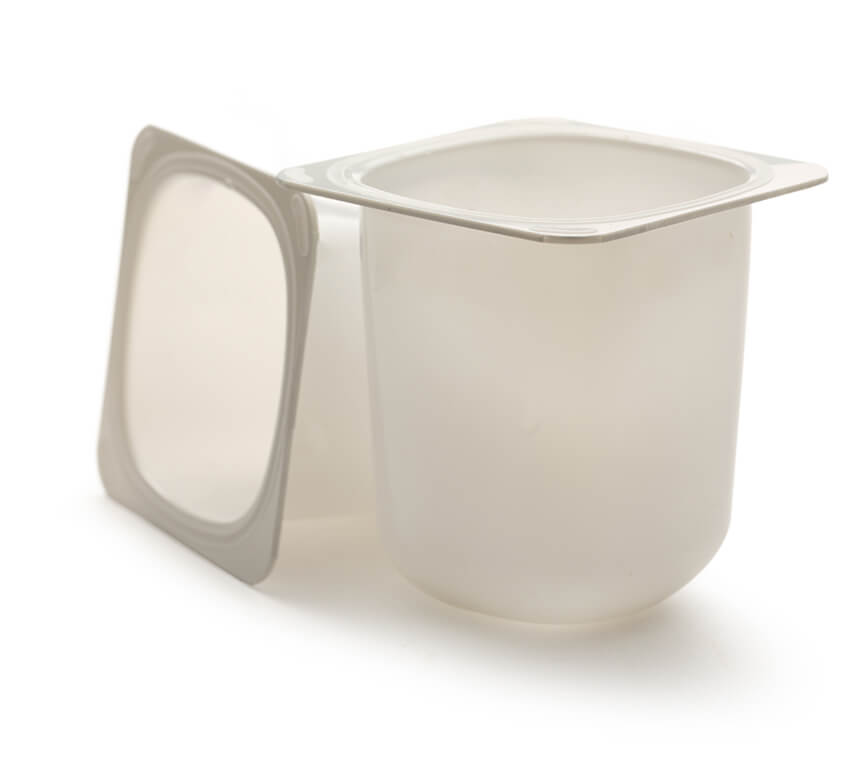 ---
Recycling Materials Not Accepted
Our team at County Waste and Recycling is very serious about safety. In fact, Safety is our number one Operating Value.
If you are not 100% sure an item is acceptable in your residential recycling or trash cart, use our Waste Wizard or County Waste App, both available on the Schedule page.
When unaccepted items are placed in the Single Stream Recycling system, they can:
Cause fires
Cause injury to anyone who comes in contact with the materials
Clog machines which can increase injuries
Contaminate the entire load
Reduce value of other recyclables
Materials Not Accepted in Recycling
Any item not on the acceptable list
Ammunition
Broken glass
Bulky rigid plastic
Cell phones
Ceramics
Chains
Christmas lights
Clothes
Clothes hangers
Diapers
Electrical wires
Electronics
Extension cords
Fuels
Garden hoses
Glass, broken
Leather
Light bulbs
Liquids
Mirrors
Needles, sharps
Paper, soiled, greasy, or wet
Pipes, metal, plastic, etc.
Plastic 6-pack holders
Plastic bags, film
Ribbon
Rope, twine, cord
Scrap metal
Toys
Window glass
Wood
Yard waste
REMINDER - There are many items that are not allowed in any County Waste container like: ammunition, batteries, cell phones, electronics, fuels, Household Hazardous Waste, liquids and needles/sharps.