Sierra Processing
Sierra Processing, the region's only material recovery facility (MRF), receives, separates and prepares recyclable materials for end-user manufacturers. County Waste NY invested in this Albany facility and it serves an essential function in their environmental waste management infrastructure in New York.

Benefits of Recycling
When it comes to sustainability and managing waste, the EPA ranks Recycling as #2 in their Sustainable Materials Management: Non-Hazardous Materials and Waste Management Hierarchy.
The benefits of recycling include:
Preventing the emission of many greenhouse gases and water pollutants
Saving energy
Supplying valuable raw materials to industry
Creating jobs
Stimulating the development of greener technologies
Conserving resources for our children's future
Reducing the need for new landfills and combustors
Contact Sierra Processing
Sierra Processing
865 S Pearl Street
Albany, NY 12202
Hours: Monday-Friday 8AM to 5PM
Closed: Saturday & Sunday
Sierra Processing receives truckload quantities of materials from businesses only. Organizations interested in a tour of the facility may contact them directly to schedule a tour.
Materials
The recyclable materials accepted and processed by Sierra Processing include:
Glass beverage bottles and food jars
Metal food and beverage cans
Paper cardboard, paperboard, newspaper, magazines, other wastepaper
Plastic bottles, tubs and jugs
For a more detailed list of the items they accept in County Waste's recycling containers, visit the Recycling section of this website.
Recycling Safety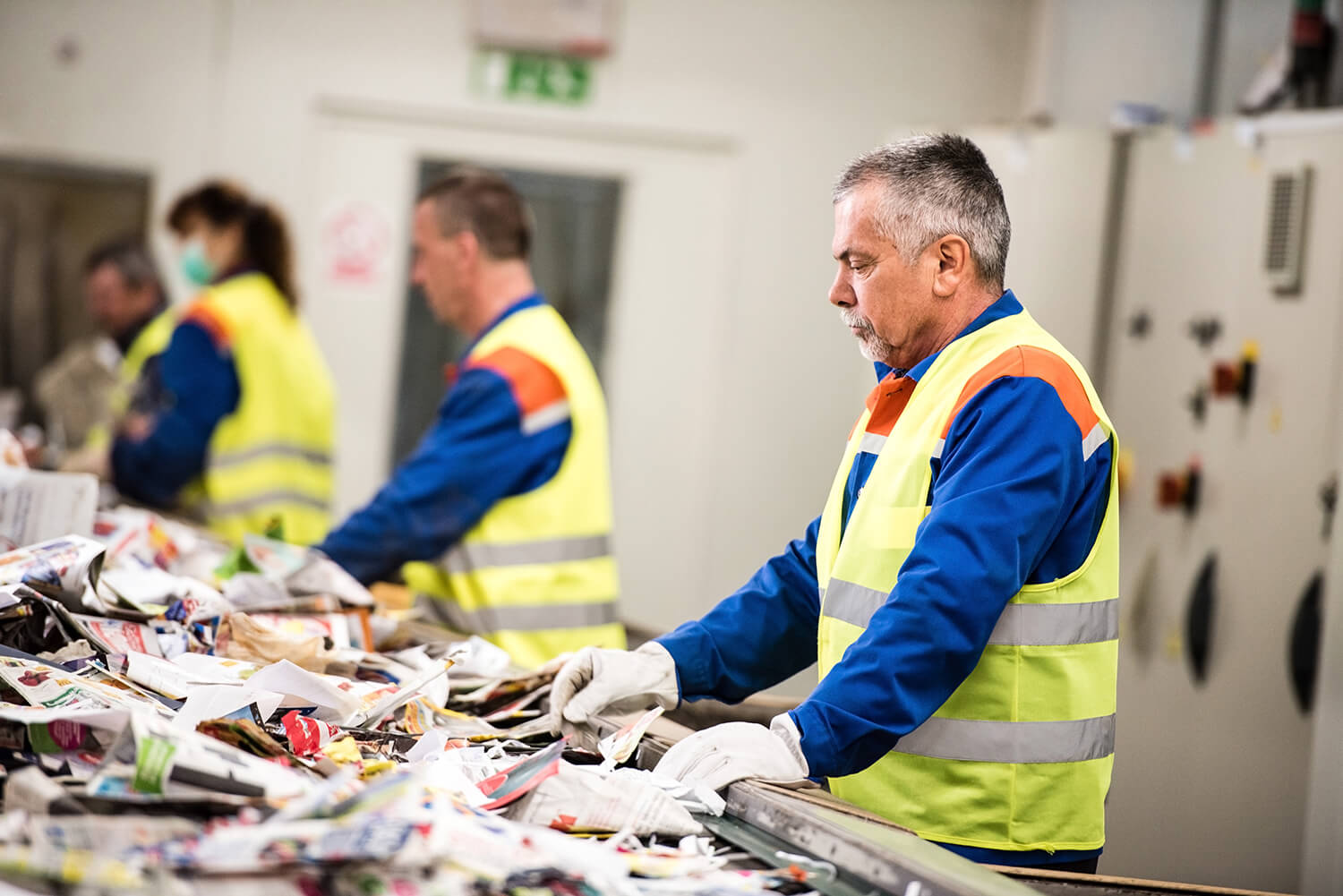 Whenever someone puts an item in the recycling stream that's not accepted, it is someone else's job to take it out. When unacceptable items are placed in recycling collection containers they end up at Sierra Processing in Albany and they put locals at risk: our co-workers, local first responders and the public.
According to the Bureau of Labor Statistics (BLS), at least 25 MRF workers died on the job between 2011 and 2017.
Never place unacceptable items in residential or business containers for recycling collection. These items are especially dangerous to people and equipment.
Ammunition
Bulky rigid plastics
Cell phones
Chains
Christmas lights
Clothes
Clothes hangers
Electronics
Electrical wires
Extension cords
Fuels
Garden hoses
Glass, broken
Liquids
Needles, sharps
Plastic 6-pack holders
Plastic bags
Pipes, metal, plastic, etc.
Ribbon
Rope, twine, cord
Scrap metal
IMPORTANT
If you are not 100% sure an item can be placed in a residential or commercial recycling container, visit the Recycling section of this website.
And remember, there are many items that are not allowed in any County Waste container like ammunition, batteries, cell phones, electronics, fuels, Household Hazardous Waste, liquids, and needles/sharps.